Doosan DL420 v 1.0
Doosan DL420 Mod – Farming Simulator 2013
Download this ( Doosan DL420 Mod ) for Farming Simulator 2013. In this article you will find the download link for this mod and the new features.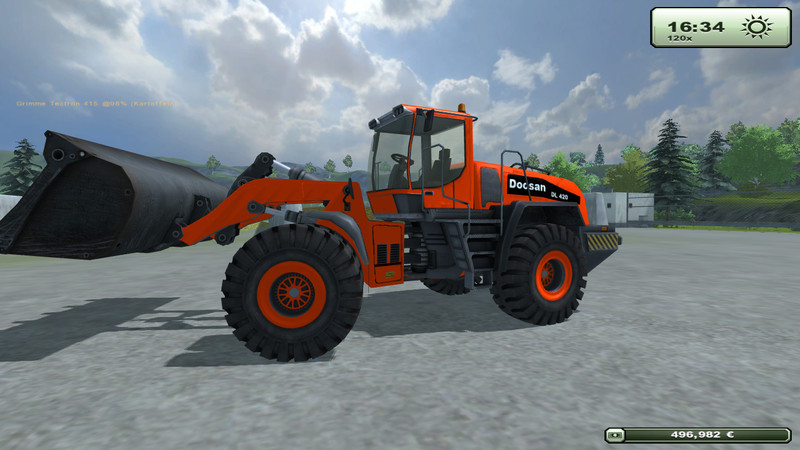 Credits for this mod:Giants

Download Doosan DL420 v 1.0 (Mirror 1)
Description    
It has:

-switchable dual tires (front)
- Lighting v3.1
- WD-v4
- the shovel now has more volume (50000L) so you do not drive all day only silo
An installation guide is here, there are images for the following mods:
How to install mods (tutorial)
Thanks for rating this! Now tell the world how you feel -
on Facebook
.